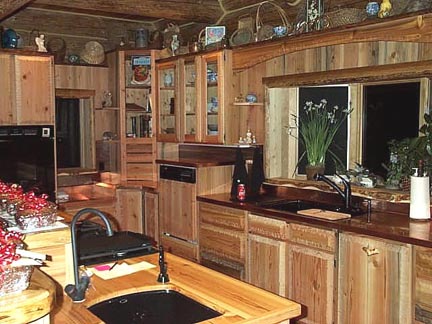 The cabinets are made of recycled railroad trestles from Utah. The copper counter-top was provided by Metal Works of Montana.

The perimeters of the cabinet doors and drawer fronts were distressed using a chainsaw.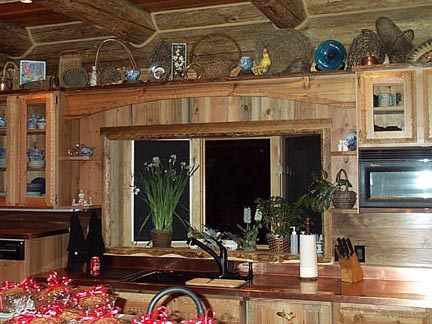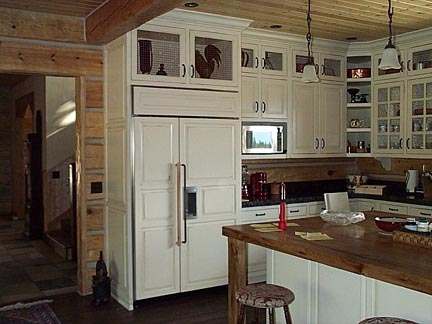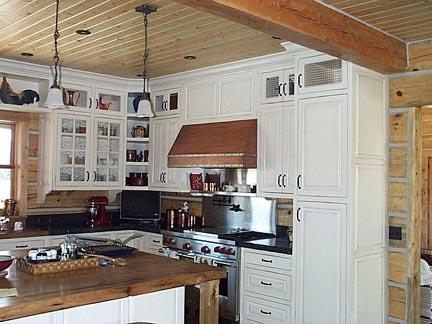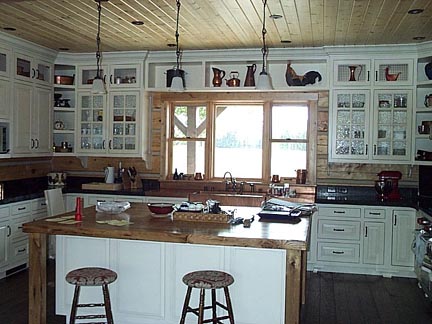 These cabinets are painted and antiqued to give a very unique look. 

Chicken wire is used in the upper cabinets allowing the owner to display a variety of items.

The island top is made of recycled wormy chestnut.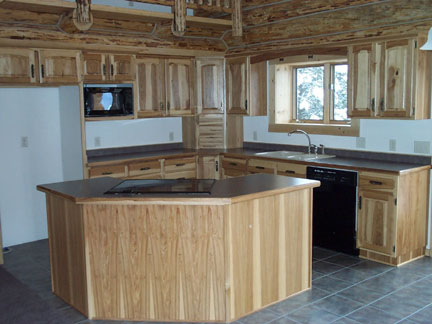 These cabinets are made of hickory with a laminate countertop.