The cabinet feet were designed to the customer preference.

Drawer dividers (left) are practical when used for utensils.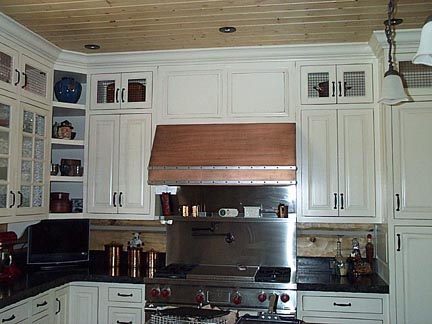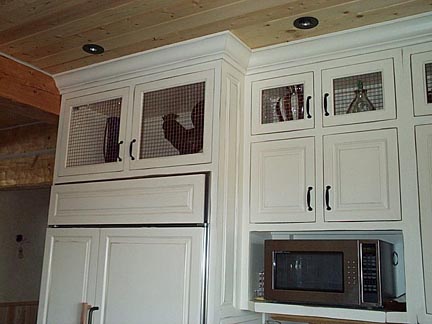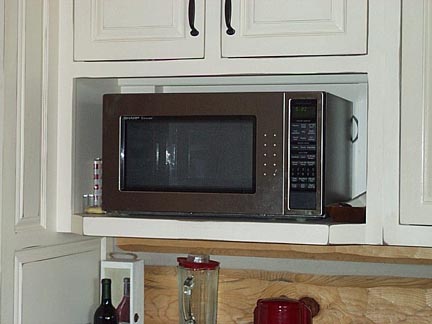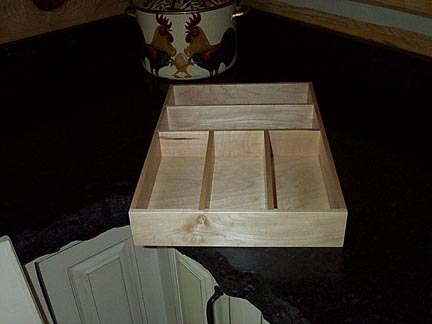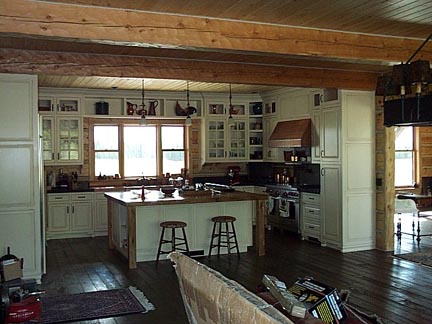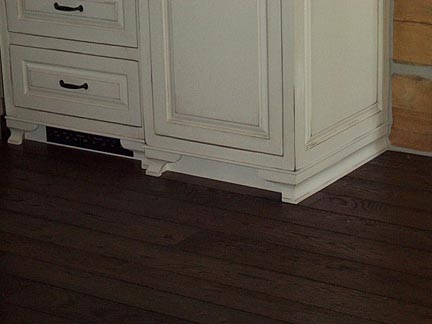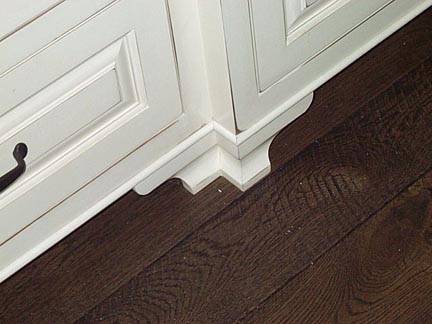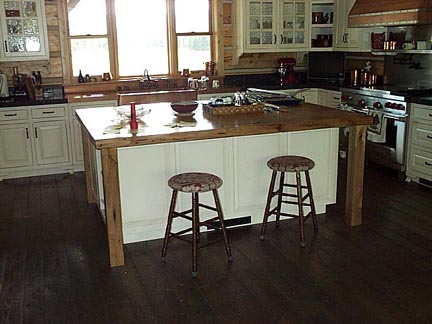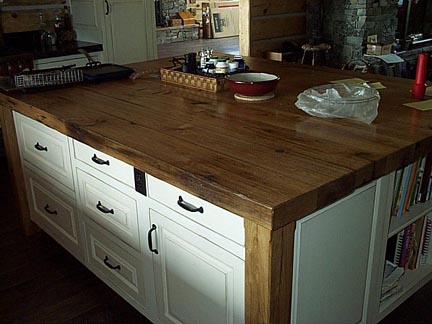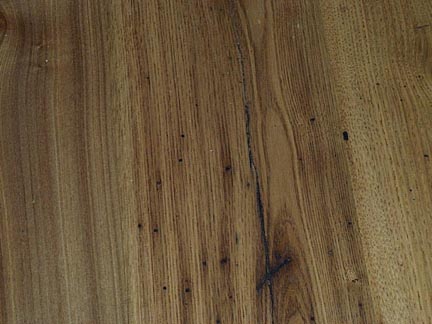 Recycled wormy chestnut was used for the top of the island.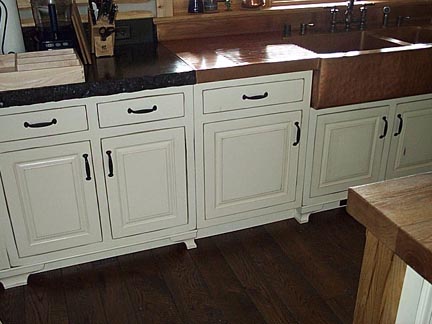 The dishwasher is hidden in the photo to the right.  It is the third cabinet from the left, just to the left of the sink.